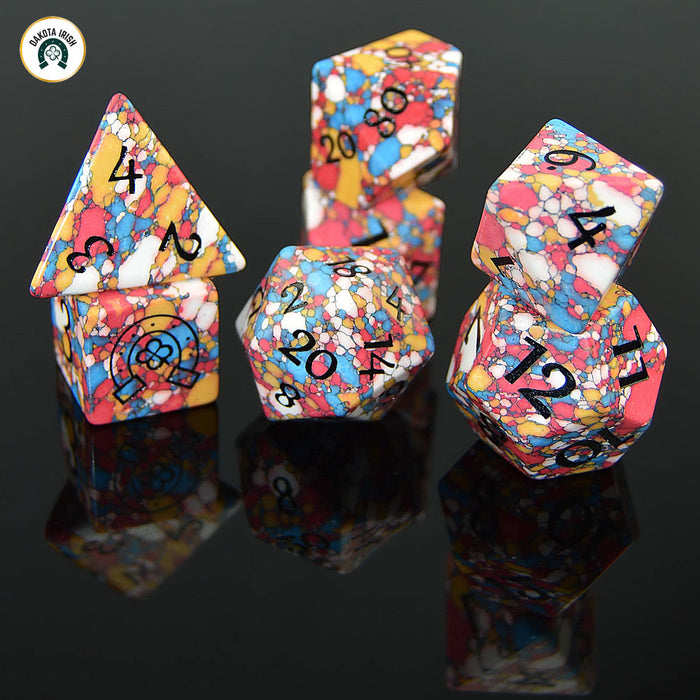 Speckled Mosaic Gemstone 7-Polyhedral Dice Set
Original price
$81.00
-
Original price
$81.00
Handcrafted dice made from various colored and types of stones to create a mosiac pattern with stunning black ink.

Each set is precision cut to ensure consistency of shape then engraved, hand polished and inked to the highest quality.

IMPORTANT:  every set of gemstone dice is completely unique in colour, pattern, transparency and may differ from the product pictured.


Features
Mixed, mosaic stone

Completely unique and unparalleled beauty captured in each die
Engraved font with black
Dakota Irish logo

 

instead of number six in d6
16mm set but with a very large d12.